Wait, is it a holiday weekend? There are VERY few moments such as these that I do miss that amazing Agency Holiday schedule... but alas I'll be working most of the weekend and in the few spare moments I'm finding myself with a day off I'll absolutely be at the
LA Times: The Taste
! Because really... food festivals are my absolute favorite :)
What are you guys doing for the long weekend? I'm really curious about the
Firefighter Auction
tonight... so please if any of you are going, GIVE ME A DETAILED RECAP PLEASE!!! WITH LOTS OF PICTURES.
And remember, if you want to connect, you can always follow me on twitter
@nicolemiizuka
or find me on
Facebook
!
All Weekend
LA Times The Taste
Various Events All Freaking Weekend!
Los Angeles Times' annual celebration of the Southern California culinary scene, is a three-day gastronomic adventure being held at The Studios at Paramount. Reflecting The Times' award-winning coverage of all things edible, the five events will highlight distinct aspects of food culture in Southern California. Each will feature unlimited food and drink tastings from more than 40 of the area's top restaurants, along with a selection of cooking and mixology demonstrations, wine seminars and panel discussions. You can still buy discounted tickets at
Living Social for $50 a pop
!
FYF Fest
Saturday & Sunday
Say goodbye to summer with this awesome annual jam fest! There will be performances by every band you've wanted to see from James Blake and Twin Shadow to the legendary Refused and M83! They also have a hilarious comedy selection featuring the likes of David Cross, Jonah Ray and Maria Bamford. Tickets range from $89 - $189.
Los Angeles State Historic Park 1245 N Spring Street, Chinatown
.
www.fyffest.com
31st Annual Malibu Chili Cook-Off Carnival & Fair
Friday - Monday
Hosted by the Malibu Kiwanis and attended by thousands, the event includes food, fun, a silent auction, rides, and entertainment. The event's centerpiece, the chili cook-off, will pit contestants and chefs against each other on Saturday and Sunday for the ultimate chili cook-off.
23789 Stuart Ranch Road Malibu CA 90265 At Civic Center Way and Stuart Ranch Road
http://malibukiwanischilicookoff.com/
Friday, 8/31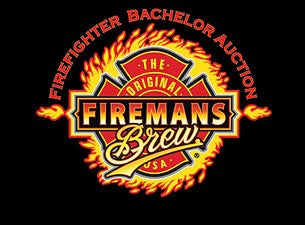 Fireman's Brew Firefighter Bachelor Auction
Kick off at 7pm
Firefighters. In uniform. Being Auctioned. Need I say more? Get ready for a night you won't want to miss as over fourteen of L.A.'s finest firefighters light up the stage to be auctioned off LIVE to benefit charity. Emceed by Sisanie from KIIS-FM, this incredible night will also feature a live performance from 80's cover band - Flashback Heart Attack. Purchase a VIP Package for the best seat in the house, Foundation Room access, and early entry for a special VIP reception with all of the Firefighter Bachelors. Proceeds to benefit the Los Angeles Firemen's Relief Association - Widows, Orphans & Disabled Firemen's Fund.
House of Blues on Sunset 8430 Sunset Blvd., at Olive Dr., Hollywood
http://www.firemansbrew.com/firemans-brew-firefighter-bachelor-auction-presented-by-love-a-hero
Saturday, 9/1
USC vs. Hawaii Lawry's Tailgate Party
1:30pm - 4:30pm
Lawry's Catering will be kicking off Trojan football season in style with a three-hour, all you can eat and drink tailgate party featuring a Hawaiian luau-style menu just outside of the Coliseum. If you're headed down there anyway this seems like the yummiest way to watch from the sidelines and if you can drink your share then the $75 ticket doesn't really seem like all that much. Go Trojans?
L.A. Coliseum 3911 S Figueroa St
.
http://www.lawrysonline.com/lawrys-primerib/beverly-hills/catering/Tailgates
The Secret Trails and Woodland Cocktails Club
Hike Kicks off at 5pm
The first outing will be a guided hike on the little known trails of an area we like to call Runyon Canyon Adjacent. All of the great views and sweet smelling sage of Runyon, none of the crowds and dogs in baby strollers. Post hike we will enjoy foraged sage infused Campari punch and entertainment in a mysterious dwelling/succulent garden in a hidden canyon. We will also have non-alcoholic beverages and snacks. The hike will be led by David Fenster and the cocktail party will be hosted by D'Arcy F-M. Please: Wear actual hiking shoes – trail runners or boots. These trails are seldom used and are not in great shape. Some sections are very steep and gravelly. Bring plenty of water. It will be a steep strenuous hike. We will meet on the lawn in front of the
Wattles Mansion. 1824 N. Curson Ave., Los Angeles, CA 90046
www.machineproject.com
Saturday Screenings
Cemetary Screenings
: Dirty Dancing
Street Food Cinema
: Taladega Nights
Eat|See|Hear Presents
: Kill Bill Vol. 1
Sunday, 9/2
Pacific Festival at The Dunes
12pm - 10pm
Pacific Festival: The Dunes, presented by Identity MG, is a new entertainment experience for coastal Orange County, benefiting Surfrider Foundation, on Sunday, September 2, 2012 during Labor Day Weekend at the Newport Dunes Waterfront Resort and Marina. Bags are packed. Tank is full. A road trip is inevitable this weekend. Only problem: nobody figured out where. Head to Newport Beach on Sunday and you'll find a new music fest with bands like Yacht and Dale Earnhardt Jr Jr right on the shore. Also inevitable this weekend: sand. $55, Pacific Festival:
The Dunes, Newport Dunes Waterfront Resort & Marina, 1131 Back Bay Dr, Newport
Beach
http://pacificfestival.com/
The Big Picture: Paramount's 100th Anniversary
7:30pm
It's an incredible night of nostalgia celebrating the oldest and only remaining major studio still in Hollywood. Experience unforgettable scores from the studio's rich history, including
Wings
, (first Academy Award® Best Picture winner);
The Godfather
trilogy; the epic romance
Titanic
; and action-thriller
Mission: Impossible – Ghost Protocol
, among many other favorites.
Hollywood Bowl, 2301 N. Highland Ave., at N. Cahuenga Blvd., Hollywood
http://www.hollywoodbowl.com/tickets/big-picture-paramounts-100th-anniversary/2012-09-02