It's beginning to look a lot like summer... well that and they finally finished re-doing the pool in my building. Hurray! When I'm not spending time by the pool, I'll be doing a little Stand Up Paddleboarding & Drinking with
Living Social Adventures
, hitting up a few parties & probably watching my nerd boyfriend play video games.
But enough about me, what are you all doing this weekend?? I want to hear all about your weekend plans too! Leave em in the comments below :). And as always... if you want to connect, you can follow me on twitter
@nicolemiizuka
or find me on
Facebook
!
Friday, 6/1
National Donut Day
All Day
Today is National Donut Day! Whether it's powdered, jelly-filled, or frosted, this classic treat is always delicious, making National Donut Day a great reason to celebrate. Tell friends and family about this unique holiday with a free Donut Day eCard! Did you know that National Donut Day began as a fundraiser for the Salvation Army in 1938? It is celebrated annually on the first Friday of June, and honors all the female volunteers who served donuts to soldiers behind the front lines during World War I. To celebrate Donut Day 2012, Krispy Kreme will be giving away a free donut to every customer (no purchase necessary). At Dunkin' Donuts, customers will receive a free donut with any beverage purchase. Be sure to check your local and regional donut shops for special promotions as well! In honor of National Donut Day, pick up a freshly baked donut or buy a box to share with friends, family, and coworkers!
http://www.punchbowl.com/holidays/national-donut-day
Lola's Sweet 16 with Free Cocktails
7pm - 9pm
To celebrate 16 years of apple martinis, Lola's in West Hollywood is throwing a sweet 16 birthday party Friday with free cocktails. From 7 to 9 p.m., guests can enjoy free Ketel One apple martinis, appetizers and a DJ. Lola's claims that in 1996, owner Lola Dunsworth and some members of the staff mixed together the first apple martini in the back of the bar, using green apple Puckers, Ketel One vodka and sweet and sour mix. Ever since, it's been a hit. If you want to try the famous green martini, all you have to do is RSVP for the party at LolasSweet16@gmail.com. RSVPing early is recommended as space is limited and it's first come, first served.
Lola's West Hollywood, 945 N. Fairfax Ave., West Hollywood
http://www.lolasla.com/
Barnsdall Wine Tasting Fridays
5:30pm - 8:30pm
Unwind and enjoy the beautiful Barnsdall Art Park as the sun is setting, from the gated gardens in the West Lawn of the historic Hollyhock House. Silverlake Wine will present four selections of boutique, small production, artisanal wines from around the globe. This week will feature DJ Dan Wilcox of KCRW and delicious food from Heirloom LA, Let's Be Frank, Gastrobus and Coolhaus. Tickets are $25, or $5 for kids and designated drivers.
Barnsdall Art Park
4800 Hollywood Boulevard, Los Angeles, CA 90027
http://www.barnsdall.org/events-2/wine-tastings/
Saturday, 6/2
The Hester Street Fair
11am - 7pm
New York's favorite outdoor market is coming to Hollywood this summer for a series of 4 fun filled events one block East of the historic intersection of Hollywood Blvd. and Vine. The Hester Street Fair will be curating a collection of some of LA's favorite artisans, craftsmen, collectors, food, brands, bloggers and music. The first event, Bite Size Food and Craft Festival, will feature some of your favorite restaurants, indie food chefs and a selected group of food trucks that bring their best menus in Bite Size portions, plus live music and a beer garden.
One block East of the historic intersection of Hollywood Blvd. and Vine
.
http://www.hesterstreetfair.com/
Street Food Cinema: MI4 Ghost Protocol
5:30pm Start
It's time for Street Food Cinema, the swankiest summer fest featuring cool outdoor movies, tasty food trucks and live music in Los Angeles! Bring a blanket, the family, the dog, and a picnic. Outside food and beverages are welcome. Food will also be available for purchase from food trucks. Tickets are $10 per person. This week they're screening Mission Impossible: Ghost Protocol.
Exposition Park, Downtown
http://www.streetfoodcinema.com/home.html
Eat|See|Hear Presents: The Wedding Singer
5:30pm Start
In case you don't want to head all the way downtown, the Westside has started up their own outdoor screening series called Eat|See|Hear. This week they're screening The Wedding Singer! Complete with live music and food trucks. Doors open at 5:30, live music by Tic Tic Boom! at 7pm, and the movie starts at 8:30 sharp. Tickets are $10 and are available online.
Memorial Greek Amphitheater @ Santa Monica High School - 600 Olympic Blvd - Santa Monica
www.eatseehear.com
Cinespia Screening: Lolita
Gates 7pm, Movie 8:30pm
Kubrick's adaptation of the famous Nabokov novel is a scathingly funny comedy classic. Humbert Humbert, an effete and handsome professor, marries a widow so that he might pursue her flirtatious but underage daughter. Sue Lyon is radiant and spiteful as the teenage Lolita and James Mason is pitch perfect as the vulnerable yet deadly Professor Humbert who falls in love with her.The script dances around the censor board with witty double meanings, innuendo and characteristically dark humor. Peter Sellers is hilarious as Quilty, wearing various disguises in his efforts to harangue Professor Humbert. DJ Turquoise Wisdom spins before and after the screening Gates open 7pm, movie 8:30pm. Tickets: $10.
Hollywood Forever, 6000 Santa Monica Boulevard, Los Angeles
http://www.cinespia.org/calendar
This is Your Library... After Hours
7:00pm Doors Open / 8:00pm Showtime / 9:30pm Concert
Join us for the sixth installment of the Library Foundation's series of late-night talk show style events occurring after-hours at the historic Central Library downtown, featuring actor, comedian and art collector Cheech Marin; founding member of The Cure Lol Tolhurst, Taschen's Sexy Book editor Dian Hanson, and poet & UCLA Professor of English Harryette Mullen. DJ's, conversation, live bands, bar, food and librarians, too. Plus special musical guests Wildcat! Wildcat! and featuring Boys School (aka Brett Farkas and the Library All Star Band). This is your library, after hours . . . $15 General Admission / $10 Young Literati & Library Associates $5 Concert Only Admission / FREE for Young Literati & Library Associates
Mark Taper Auditorium-Central Library Parking: 524 S. Flower Street Garage - $8 flat rate
http://www.lfla.org/event-detail/723/THIS-IS-YOUR-LIBRARY
Sunday, 6/3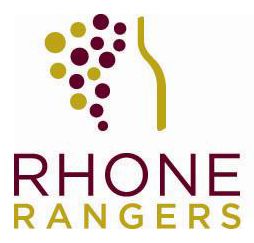 Rhone Rangers
2pm - 6pm
The Rhone Rangers ride into Los Angeles with over 45 wineries pouring their American-grown Rhone wines. The event at the historic Vibiana, includes a walk through tasting over over 200 wines from 45 wineries. There will be food trucks of course. Tickets are $45. An early entry ticket of $85 includes time to mingle and drink with the winemakers themselves while you enjoy bites from the food trucks to pair with the wines. (Your backstage admission includes coupons for free food.)
214 South Main Street, near the LA Times Building
.
http://www.rhonerangers.org/
Franklin Village Festival
12pm - 8pm
A section of Franklin Avenue will shut on Sunday for the neighborhood's annual block party. Spend a lazy afternoon in Franklin Village and enjoy live local music, games, and food from La Poubelle and other popular Franklin Village restaurants. You can also catch comedy at the Upright Citizens Brigade Theatre or kick back with an ice-cold soda on The Oaks Gourmet's patio.
Franklin Village Festival, 5900 Franklin Ave., Hollywood
facebook.com/franklinvillagefair