HAPPY WEEKEND! Guess what guys. I'm going to be doing
something insane + awesome
on Saturday night all in the name of playing master matchmaker :). What you ask? It's a secret... but if you're really dying to know tweet me
@nicolemiizuka
.
Other than that, just spending my last weekend of freedom with some QT w/ the BF,
Zero Is A Cat
and my wonderfully cozy couch, mickey mouse blanket & tivo.
Oh and I might throw in a weekend Brunch at
Mohawk Bend
b/c I'm totally craving a nickle bag ;)
What about you guys?
I want to hear all about your weekend plans too! Leave em in the comments below :). And as always... if you want to connect, you can follow me on twitter
@nicolemiizuka
or find me on
Facebook
!
Friday, 3/2
Old Pasadena Happy Hour Week
March 1st - March 15th
I know Pasadena sounds like a hike for most of you, but with a ton of amazing bars, restaurants & the Huntington Library it's certainly worth a trip, especially for this Happy Hour week with $1 martinis, $2 beers & $3 gourmet sushi! Old Pasadena Happy Hour Week offers something for everyone. Diners will not only marvel in the adventure of taste that Old Pasadena Happy Hour Week offers, but will also enjoy free live musical performances. Participating restaurants include a/k/a American Bistro, Choza Mama Peruvian Cuisine, Haven Gastropub, Pop Champagne & Dessert Bar, Sushi Roku and more. All over Pasadena
http://www.oldpasadena.org/happyhourweek/
Saturday, 3/3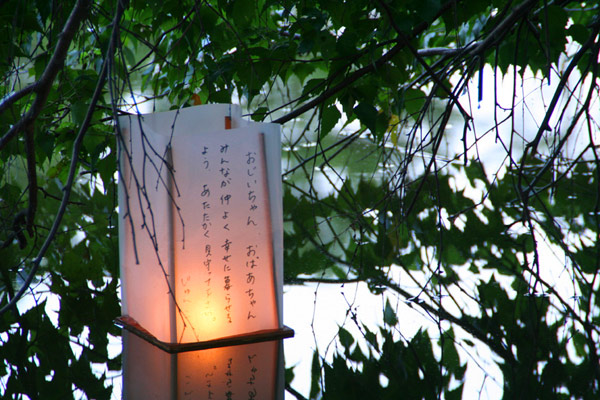 11th Annual Lantern Festival
12pm - 7pm
Marking the closing of Lunar New Year festivities, Lantern Festival 2012 will feature a colorful street fair that blends traditional and modern-day Chinese entertainment with a hands-on, educational twist! Admission is FREE! Taking place at the Chinese American Museum, featured activities include stage performances, Chinese lion dances, cultural fan dances, Chinese folk dances, Chinese music, Contemporary/Hip Hop dances, acrobatics, martial arts, magic shows and shadow puppets. There will also be plenty arts and crafts workshops. Chinatown, Downtown Los Angeles
http://www.camla.org/lanternfestival.html
Art as an Appetizer
11am - 3pm
Art as an Appetizer, part of the Pacific Standard Time is taking over the Pasadena Museum of California Art featuring an exhibit entitled "L.A. Raw: Abject Expressionism in Los Angeles, 1945-1980, from Rico Lebrun to Paul McCarthy. There will also be a ton of foodie trucks on hand like Border Grill, Casablanca Truck, Go Chew, Flat Iron Truck and Gourmet Genie. There are still cool special menus all around town as well at places like Playa and Rivera. 490 East Union Street Pasadena, CA 91101
http://www.lacma.org/event/art-appetizer
West Coast Premiere of "8"
7:30PM
Who wouldn't want to see this all star cast line-up in support of Prop 8?! George Clooney, Martin Sheen, Matthew Morrison, Jamie Lee Curtis, and others team up for a reading of Academy Award winner Dustin Lance Black's play about California's Proposition 8 trial. Proceeds benefit the American Federation for Equal Rights. I think tickets might be sold out via their website... but I'd say this is worth a call or two to that agent who owes you a favor to sneak a few seats. Wilshire Ebell Theatre 743 S Lucerne Blvd, Los Angeles, CA 90005
http://www.afer.org/8losangeles/
Sunday, 3/4
LA Weekly's 4th Annual Gold Standard Food & Wine Event
12pm - 5pm
The Wine House and LA Weekly are proud to present "LA Weekly's 4th Annual Gold Standard Food & Wine Event" featuring a selection of 40 restaurants curated by Pulitzer Prize-winning food critic Jonathan Gold. In their fourth year celebrating Los Angeles cuisine, Jonathan has welcomed back some of his tried-and-true favorites, and also invited a delicious array of new restaurant guests. As of this early release, a sample of confirmed restaurants include: Animal, A-Frame, Baco Mercat, Chego, Chichen Itza, Drago Centro, Guelaguetza, Jitlada, La Casita Mexicana, LaOn, Little Dom's, Meals by Genet, Mo-Chica, Mozza, Palate Food + Wine, Street, Mezze, Nickel Diner, Lukshon, MB Post, Night + Market, Playa, Providence, Ramen Jinya, Salt's Cure, Sotto, Spice Table, Starry Kitchen and Short Order, among others. In addition to all the great food showcased at the iconic Petersen Automotive Museum, The Wine House will be representing over 30 top-shelf wineries. Tickets are $75 each, or $95 for VIP, which will get you in an hr early. Peterson Auto Museum 6060 Wilshire Blvd Los Angeles, CA 90036
http://www.laweekly.com/microsites/goldstandard2012/
Inside the Mind of the Arsonist
12PM - 4PM
I know we're all a little fascinated by fire, but after the recent arson spree, this sounds like a super interesting lecture... From Nathanael West's imagined conflagrations to the recent Hollywood fires, our city is no stranger to flames. Visionary Professor Donald Johnson, in association with LAVA and Esotouric, invites you to participate in a special four-hour event at LA's regional crime laboratory, on the campus of Cal State LA. Space is very limited and pre-reservation required for this unprecedented opportunity to tour the crime lab, learn from working forensic investigators and educators, and discover the real art and science of crime scene investigation. "Inside the Mind of the Arsonist" is an exploration of the scientific investigation of fire-related felony offenses, revealed through methods of evidence analysis, profiling and select case histories. Attendees will also have an opportunity to tour Cal State LA's state-of the-art teaching and research facilities in the Criminalistics Department of the Hertzberg-Davis Forensic Science Center. The Hertzberg-Davis Forensic Science Center 1800 Paseo Rancho Castilla Los Angeles, CA, 90032
http://www.lavatransforms.org/crimelabmarch4
http://www.organicauthority.com
Lucques' 9th Annual Cassoulet Night
5pm - 10pm
Chef Suzanne Goin and business partner and sommelier Caroline Styne present Cassoulet Night at Lucques, featuring the traditional slow cooked dish of beans and meats that's become a classic of Southern French cooking. The $45 menu includes a salad of young greens and vernières roquefort, cassoulet de maison with duck confit, plus a gascon almond cake with roasted apples and prune-armagnac ice cream. Lucques 8474 Melrose Ave West Hollywood, CA
www.lucques.com
Huntington Meats Demo @ The Farmer's Market
6pm
Suzanne Tracht, chef-owner of Jar, teams with Huntington Meats at the Original Farmers Market for a series of butchery and cooking classes. This first installment with butchers John Escobedo and Robert Ore focuses on pork. Upcoming classes will tackle lamb and beef. If you're wondering what you're in for, check out this
Alie & Georgia video
where they go bacon hunting... Topics for the class include breaking down a whole pig into primal cuts, talking about the different quality of pork, what to ask your butcher about pork, plus recipes and preparation guidelines, with generous samplings from Tracht's dishes. The class is approximately two hours. Huntington Meats, 6333 W. 3rd St., Mid-City
www.huntingtonmeats.com