Photo courtesy of Michael Naud
I'm one to say ENOUGH ALREADY with the 11/11/11 stuff going on... but then I'd also probably have to photoshop myself out this awesomely adorable photo one of my co-workers got me to participate in.
Yep. Enjoy.
But at least note that we have a baller staircase in our building that I didn't realize existed until today. Cool, right?
So for all of you that have crazy 11/11/11 parties or whatnot, have fun? I guess? I'll be chowing down at the new Beverly Blvd eatery
Cooks County
from Chefs Daniel Mattern and Roxana Jullapat with
@T_Sooz
and
@loveonthego
, so expect a full report on that. Or not. Depends on how good/strong their cocktails are...
All Weekend
International Food Blogger Conference
Friday, 11/11 through Sunday, 11/13 1 to 10 p.m.
Santa Monica is host to the inaugural International Food Blogger Conference this weekend. The three-day event feature seminars on topics ranging from styling food photos to developing recipes and writing styles. The keynote speech will be given by Jonathan Gold. Plus a variety of chefs will be on hand cooking up a storm to give you nice subjects to photograph. While tickets are a heafty $350 for the weekend, there will be plenty of mouthwatering bites to go around.
Doubletree Guest Suites Hotel, 1707 4th St., Santa Monica
foodista.com/ifbc2011/samo
18th Annual Single Malt Scotch & Whisky Extravaganza
7pm start time
The Extravaganza was the first and is the only tasting event that offers both the novice and most discerning enthusiast the opportunity to properly sample the participating whiskies in a sophisticated and elegant environment, with an array of sumptuous foods that greatly enhance the attendees' enjoyment. Unlike any other "whisky event", the Extravaganza focuses exclusively on single malt & Scotch whiskies. At evening's end, a selection of premium, imported cigars are presented for the attendees' enjoyment after the event. $120-$135.
Loews Santa Monica, 1700 Ocean Avenue, Santa Monica
http://singlemaltextravaganza.com/
Saturday, 11/12
Bride-Cake and Apple Tarts: Cakes, Pies, and Other Sweets in the Time of Jane Austen
10:30am
The Culinary Historians of Southern California turns its eye to the desserts of the Regency Era this weekend, as referenced in various Jane Austen novels. Kirstin Olsen, author of Cooking With Jane Austen, All Things Austen, and other books, will discuss sweets and cakes in the Regency Era. She will explain the sweet and savory pies, the "bride-cake" mentioned in Emma, and other items, and explain how sweet dishes fit into a meal in the year 1800. Recipes will be provided. A themed reception with refreshments will follow.
Mark Taper Auditorium at the Downtown Central Library, 630 W. 5th St.
www.chscsite.org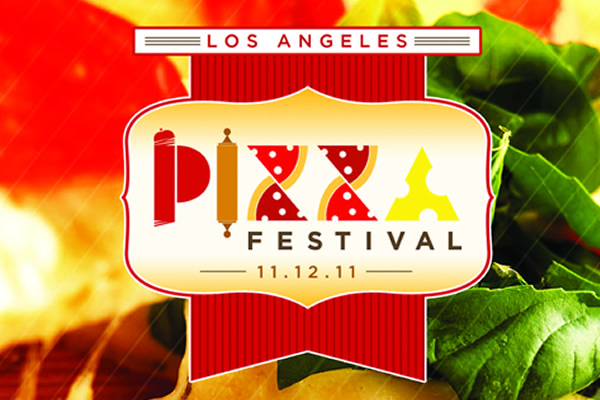 LA Pizza Festival
1 PM – 5 PM
It's one of America's favorite foods and everyone has their favorite style. Whether you like thin crust, deep dish, or NY-style pizza this festival has you covered, bringing together some of the best pizza-makers in town. The pizza festival is a series of special events in 15 states from NY to Chicago to LA bringing the best pizza makers together for a celebration of Pizza. The festival features several competitions to pick the best pizza in each city. Your festival ticket gets you all-you-can-eat pizza and beer. $35-$65 tickets
Olympic Collection 11301 Olympic Blvd. Los Angeles, CA 90064
www.lapizzafestival.com
Sunday, 11/13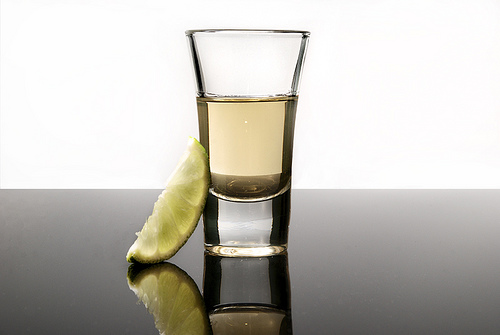 Tequila Against Cancer Charity Event
1PM - 5PM
Next Door Lounge in Los Angeles we be playing host to the Tequila Against Cancer Charity Event and this is your chance to be sipping and bidding on some of today's and yesterday's hottest tequilas for charity. From vintage tequilas to new age tequilas there is something for everyone. Plus, someone may also have the ability to win a trip on a Tequila Distillery Tour!!! Tickets are $40 per person. Cash at door or credit via this site. This will include tequila tasting, light fare & the chance to win a trip to Mexico! Everyone will also have a chance to bid on some amazing items like vintage tequilas, tickets to shows, gift certificates to restaurants and so much more! And if you purchase advance tickets to Speed Rack (below) you can get into Tequila Against Cancer for $25 instead of $40, just bring your Speed Rack receipt!
Next Door Lounge, 1154 N. Highland Avenue, Los Angeles
http://www.tequilaagainstcancer.myevent.com/
Speed Rack LA Cocktail Competition at Hollywood Roosevelt
3pm - 7pm
Speed Rack is a competition created for and by female bartenders to promote female bartenders. And, while we're at it, we're going to raise some money for breast cancer research. Your ticket gets you complimentary punches, cocktails, beer and food as well as a chance to watch the best female bartenders Southern California has to offer duke it out in this fun and unique competition. All net proceeds will go to breast cancer research, prevention and education. Tickets will be available at the door on the day of the event for $25 (cash only) on a first come, first served basis, depending on capacity and availability. $35 gets you the Speed Rack tee and a koozie in addition to admission.
Hollywood Roosevelt, 7000 Hollywood Boulevard, Hollywood
Speed Rack LA on Facebook
.