While I'll be busy slaving away in the kitchen on yet another
Cloak & Dinner
, tons of fun events will be happening all over the city! Hopefully once we've wrapped up shop, West Hollywood will still be partying from the little soiree being held at the Hudson & we can schnorre onto some of the festivities.
What are you guys up to this weekend?
Friday, 8/12
Fright Night in the Heights (from Caroline on Crack)
Too good not to share, but I sadly know nothing more than what she wrote... This sounds like a truly awesome event & if Caroline's blogging it, then it's sure to be fantastic!
Enjoy a sneak peek screaming, I mean screening har, har, of the Dreamworks' remake for '80s horror movie, Fright Night, in the shadow of the creepy, old Linda Vista Hospital, the center of many paranormal investigations. There will also be a Fright Night food truck, whatever that means, as well as giveaways and a Best Dressed Vampire contest. Bring your own lawn chairs and ice chests. Even though this new movie, which actually debuts August 19, stars Colin Farrell, looks like it could be a fun one.

8pm. $5. Linda Vista Hospital, 610 S St. Louis Street, Los Angeles (map).
http://www.carolineoncrack.com/2011/08/11/this-weekend-beer-tequila-shots-with-the-imbiber-spooky-fright-night-screening/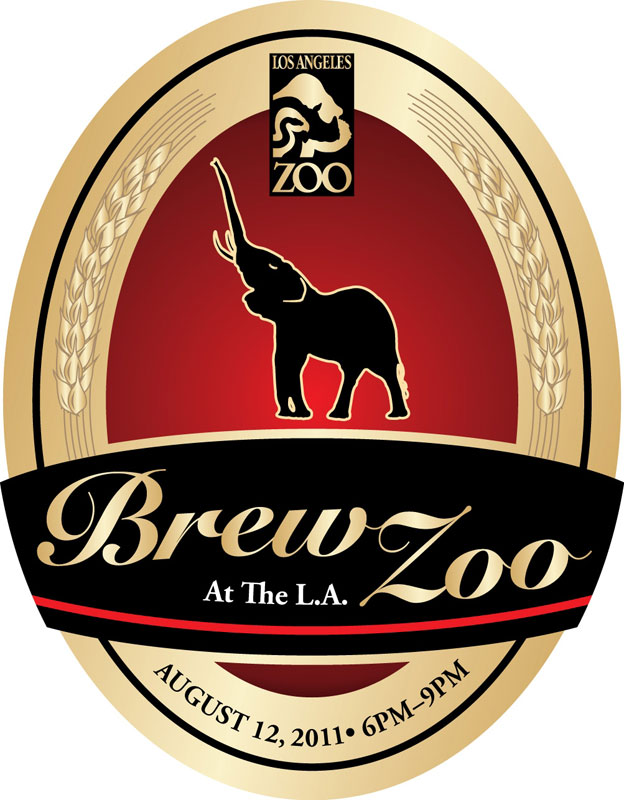 Brew @ the L.A. Zoo.
6pm to 9pm
Having gone to music & booze at the L.A. Zoo recently, I can promise that this is a great time. If only you could get off work early enough! Enjoy five ounce craft beer samples, listen to live local bands, feast on pub food and visit the Zoo's animals including Elephants of Asia. Guests will receive a souvenir tasting glass, 12 beer tasting tickets and a guide to the brewery locations upon entry. Proceeds will benefit the Greater Los Angeles Zoo Association, supporting the Zoo in its mission to nurture wildlife and enrich the human experience. Participants must be 21 years of age. IDs will be checked at the door. Tickets are $40.
5333 Zoo Drive, Los Angeles, CA
http://lazoo.org/brew/
60′s Soirée – Wine Tasting
7pm to 9pm
In 1960, John F. Kennedy put Frank Sinatra in charge of setting up the inaugural gala and engage all its celebrity entertainers. Sip on wine hand picked by Buzz Wine Beer Shop, savor light appetizers as well as artisan cheeses from Nicole's Gourmet Food. Tantalize your senses with Grand Cru chocolate truffles by Yvan Valentin all while you take in live jazz and never seen before intimate images from 50 years ago by the one who has helped many of us fall in love with James Dean, Audrey Hepburn, Marilyn Monroe, Alfred Hitchcock, and many others! These photography archives from the 1961 JFK inaugural gala are all signed by Phil Stern and will be available for purchase. Tickets are $64 per person.
Los Angeles Theater Center - Grand Lobby 514 S. Spring Street
http://lawinetasting-60s-soiree.eventbrite.com/
Saturday, 8/13
The Hudson Block Party
1pm - 11pm
The Hudson is putting on a 10-hour block party bringing the local community, local businesses, and all of our friends together for a fun neighborhood party. The event is being co-sponsored by the City of West Hollywood & The Chamber of Commerce, and will showcase 7 local bands, 3 DJs, 20 vendor booths, and several charities. For food & drinks The Hudson will have 2 full bars (21 & over event) & lots of eats. Also selling food & beverage will be Baby Blues BBQ, The Churchill, & Intelligentsia, and several local businesses will be providing free samples of their goods & services. Live Street Art provided by Lab Art Gallery artists. A portion of the proceeds from this event will go to funding the new West Hollywood library. Presented by Société Perrier.
1114 N. Crescent Heights Blvd.
Hudson Block Party on Facebook
.
Battle of the Asian/Fusion Food Trucks
11am start time
This war isn't only about the noodles. Or the caterpillar sushi rolls. No, this battle is a friendly smackdown among a dozen combatants, including Dogzilla, White Rabbit, and Komodo, to raise money for the Japanese American National Museum. (The museum is hosting its Tea Festival that day during Little Tokyo's 71st Annual Nisei Week.) The public will vote for the Fan Favorite winner, while the critics' choice awards will be decided by actors George Takei (Star Trek) and Lynn Chen (Lakeview Terrace) as well as L.A. Times gourmand Sonoko Sakai. Part of Little Tokyo's Nisei Week Celebrations.
Japanese American National Museum, DowntownLA
http://www.janm.org/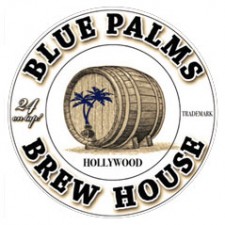 Blue Palms Brewhouse 3rd Anniversary Festival
Noon to 9pm
$45 for 10 5oz pours in your own blue palms logo glass, tons of food being served on the out door grill, cold beers in the warm summer sun. What more could you want at the Blue Palms Brewhouse 3rd Anniversary Festival. The massive beer list include Ballast Point, Bruery, Craftsman, Deschutes, Dogfish, Lost Abbey, Moylan's, Russian River and tons more.
6124 Hollywood Boulevard, Los Angeles, CA 90028
http://www.bluepalmsbrewhouse.com/3.html
LA Craft Beer Crawl
3pm - 8pm
The annual LA Craft Beer Crawl will take place on Saturday, August 13th. The attendees will have well over 50 craft beers to sample across 7 different unique bars and restaurants all within walking distance in Downtown Los Angeles. The event is a collaboration between Cedd Moses of 213 Ventures Inc., and Hallie Beaune and Christine Perozzi also known as "The Beer Chicks." The beer selection will be curated by The Beer Chicks, beer personalities and authors of The Naked Pint: An Unadultered Guide to Craft Beer and their website TheBeerChicks.com. The event will feature some of the top Craft and Artisanal Brewers in the Country!
http://lacraftbeercrawl.com/
Hidden LA Grunion Run Night
9:45pm - 11:45pm
After their *highly successful* grunion runs last summer (hundreds of people showed up... and some grunion too!!!), they're trying it again! So if you're in the mood for a little midnight frolic on the beach & want to meet new friends, then head down to Malibu at 9:45PM. Look for a giant Finding Nemo piñata and see if a bunch of mysterious silver fish show up! And if the grunion stand us up, then they'll just hang out on a beach in the middle of the night and meet some new friends. Still sounds like good California summer fun, eh?! $3 Suggested Donation
23198 Pacific Coast Highway Malibu, 90265
http://grunion811.eventbrite.com/
Sunday, 8/14
2011 Los Angeles Beard and Mustache Competition
2pm - 9pm
Facial hair may be a fad with hipsters, but it's a way of life for the fellows putting on this competition. The daylong event, at North Hollywood's Federal Bar, features bands, food, and three trophies in each of five categories, including Business Beard and, our favorite, Freestyle. Sounds like a culture clash in the making. Spectators $12, Competitors $15
The Federal Bar: 5303 Lankershim Blvd San Fernando Valley, CA 91601
http://www.labeardcomp.com/
Tequila with Dan Dunn
3-5pm & 6-9pm
Occasionally an event comes along that begs for a limo,a suite in a swank hollywood party hotel, and some new crazy hot outfit! This is that event.... build the weekend around it. Tequila expert Dan Dunn, referred to as "rock star booze writer" will guide you through the world of Tequila! Founded in 1995, LearnAboutWine is Los Angeles' Source for Wine Education and Events. Hosting events on a multitude of topics and interests, LearnAboutWine is committed to educating people about wine and food, while eliminating the barriers of pretentiousness and information overload. $69 a person.
Lexington Social House 1718 Vine Street Los Angeles, CA
www.learnaboutwine.com