Phew, there certainly is a LOT going on this weekend! I know I've already missed a few events here and there, but I hopefully got all the big ones. There are a few birthdays and what-not going on tonight, but I'm hopefully making a pit stop at Harvard & Stone for some
Miracle Mile Bitters
cocktails. Tomorrow, I'm praying for the weather to warm up for a nice little crawl down Hermosa, and Sunday Funday is going to be spent downtown seeing God of Carnage!
Pie & Wine at Vintage Enoteca
Friday, Saturday, Sunday 5:00 PM - 11:00 PM
Who doesn't love a sweet and sticky piece of pie, paired with a silky and smooth glass of vino? I know I do. Thank god for Vintage Enoteca and their constantly fun and unique tasting menus. This weekend they bring us a special collaboration with All Jarred Up. Three Pies-in-a-jar specially paired with three of our wines. $30 per person. 4 oz pies and 4 oz pours. Excludes Tax and Tip.
Vintage Enoteca 7554 W Sunset Blvd
www.vintageenoteca.com
God of Carnage at The Ahmanson
April 5th - May 29th
This is the most celebrated cast in recent Broadway history reuniting exclusively at the Ahmanson for the Tony Award®-winning comedy God of Carnage. This production will perform only at the Ahmanson and will not tour to any other city. "God of Carnage" truly took New York by storm: smashing all-time box office records and nabbing Tony Award® nominations for all four actors, and eventually earning the Tony Award® for Best Play, Best Director and a Best Actress Tony for Marcia Gay Harden. "God of Carnage" is set in a gentrified section of Brooklyn where two married couples meet to sort out a playground fight between their sons. At first, niceties are observed but as the evening progresses and the rum flows, the gloves come off and the night becomes a side-splitting free-for-all."
Ahmanson Theater: 135 N. Grand Ave. Downtown LA
.
Buy Tickets Here.
Good LA's Launch Weekend
Various events all weekend!
We're celebrating the publication of the Los Angeles issue of our magazine, and the launch of GOOD LA, a new local community for Los Angeles residents. So we're throwing a party to honor our hometown and the people who make it work (that's you!). Join us at the GOOD LA Launch Weekend for urban adventures, DIY workshops, hack-a-thons, civic engagements, artist interventions, resource sharing, literary readings, film screenings, book club meetings, neighborhood walks, and locally-made goods, all at an exciting new creative space in Atwater Village.
Various locations in Atwater Village
www.good.is/LA
Friday, 4/8
Lucky Shops LA
Friday 12-6pm and Saturday 12-5pm
LUCKY SHOPS is a shopping event hosted by Lucky Magazine. Like the pages of the magazine, the event features a wide range of our favorite designers and shops. While you're there enjoy: complimentary cocktails,* giveaways, music and more. There are deals up to 70% off off designer brands like Barney's CO-Op, Cosabella, Rebecca Minkoff, Shareen Vintage and Decadestwo. First Dibs Friday ($25 online, $30 door) is from 12pm-6pm. Saturday is $15 online, $20 door. And online orders include a 1-year subscription to Lucky Magazine.
Siren Studios, 6063 W Sunset Boulevard, Los Angeles
www.luckyshops.com
Miracle Mile Bitters at Harvard & Stone
8PM to Close
For those of you who haven't yet experienced Harvard & Stone, the new bar from the gents who brought us La Descarga, then this is the perfect night to go! The R + D bar in the back will feature locally made Miracle Mile Bitters in drinks designed by head bartender Matt Wallace tomorrow night. Miracle Mile owner Louis Anderman is in the process of shifting his bitters from home experiments to a full-out commercial operation, so take this opportunity to preview his goods.
Harvard & Stone, 5221 Hollywood Blvd., Thai Town
www.harvardandstone.com
Saturday, 4/9
LA Annual Beer Fest
2 sessions at Noon and 5PM
The annual LA Beer Festival returns April 9th to Sony Studio for another day filled with beer, food, and music. The event will feature dozens of international and domestic beers, LA's most popular food trucks, and cover bands. The LA Beer Fest will have two sessions, noon to 3pm and 5pm to 8pm. Note: Tickets are limited and must be purchased in advance as the event sells out quicly. Tickets will not be sold at the door. $40 for unlimited pours, live music & food.
Sony Pictures 10202 W. Washington Blvd. Culver City, CA 90232
www.drinkeatplay.com/labeerfest/
ColLAboration Kick-Off and Tony's Darts Away 1-Year Anniverary
Noon - 7PM
In celebration of its one-year anniversary and in effort to nurrish L.A.'s budding craft-beer scene, Burbank bar Tony's Darts Away has annouced big plans for the city's first-ever pop-up beer garden. Partnering with Verdugo Bar, Surly Goat, Blue Palms and 38 Degrees, on April 9 at the corner of Magnolia and Parish in Burbank, the beer bistros present ColLAboration -- the first in a series of mobile craft beer gardens where enthusiasts are encouraged to enjoy some suds with buds under that wonderful SoCal sun. The events will feature dozens of local microbrews, including Stone Brewing Company, Russian River, Port, Lost Abbey, Alesmith, Eagle Rock, Craftsman, Hangar 24, Bruery, Eel River, Mad River, Coronado and more to be announced. Admission is $10 for a large Tony's Darts Away/ColLAb glass that will double as your drinking glass for the day and future events. These can be purchased at any of the five affiliated bars. To fill the glass will be between $5 and $6 a beer.
1900 W. Magnolia Boulevard, Bubank
.
www.collaboration.la
L.A. Reads (and Drinks) with Alie N Georgia!
5pm - 7pm
The wonderful local literary journal Slake is fêting the launch of GOOD LA this weekend with a reading from its latest issue (free; click here to RSVP). Food2.com stars Alie Ward and Georgia Hardstark will be on hand to mix drinks for attendees: The pair is picking kumquats from Jonathan Gold's backyard to use in their libations.
Atwater Crossing, 3229 Casitas Ave., Atwater Village
www.good.is/LA
"POPCHEF" Series: Soba Workshop with Sonoko Sakai
4:00 PM - 7:00 PM
For $125 per person, noodle aficionados can learn how to create healthy and flavorful soba noodles made from organic stone-milled Dattan and Japanese buckwheat flours with food author and respected soba maker Sonoko Sakai. Limited to 12 guests, the three-hour session will teach participants how to knead and hand-cut the perfect Nihachi noodle, and will end with a soba tasting of four varieties paired with Wataribune sake and buckwheat tea for students. The small plates will include a Zaru Soba with two dipping sauces; Soba with Jidori Chicken, Chives, and Yuzu in a Hot Broth; Soba with a medley of Vegetables; and dessert of Agar Agar Jelly with Fruit. A portion of the proceeds will be donated to the Japan Sake Organization Relief Fund for sake brewers who suffered damage from the recent natural disasters. Students must wear an apron, head bandana, and closed-toe shoes, and bring a container to take home their soba creations. $125 BREADBAR West Third - 8718 W 3rd St. www.breadbar.net
Obscure Errata Salon at Betalevel
8pm - 11pm
Join Betalevel for expert talks on odd subjects: Amina Cain will speak on oil burning lamps and fulgurites; Colin Dickey will share stories of mutilated saints; and Amar Ravva will take us to Australia on the Investigator with an account of a few early botanical expeditions. Located in a basement down two back alleys in the heart of Chinatown, Betalevel will open its doors for a day of readings and an odd tour of downtown Los Angeles - part performance space, part music venue, part speakeasy.
Betalevel (Behind the Full House Restaurant in Chinatown) 963 N. Hill St.
obscuraday-betalevelsalon.eventbrite.com
Sunday, 4/10
CycLAVia
10am - 3pm
Inspired by Ciclovía, the original, weekly street closure event in Bogotá, Colombia, CicLAvia opens LA streets to pedestrians and bicyclists, creating a temporary web of public space on which residents of Los Angeles can walk, bike, socialize, celebrate and learn more about their own city. On 4/10/11, 7.5 miles of roadways will temporarily close to car traffic and open for recreational purposes. From Boyle Heights to Downtown, MacArthur Park to East Hollywood, CicLAvia encourages Angelenos to not only make active use of their streets, but to rediscover the roadways and neighborhoods that too often go unnoticed in a car. Help open LA's streets… take part in the second CicLAvia!
www.ciclavia.org/content/action-center
Domaine LA + Salt's Cure
2pm - 5pm
Jared Brandt of Donkey & Goat will be on hand to pour and talk about five of his winery's spring releases including the 2009 Brouseau Chardonnay, 2010 Isabel's Cuvée Rosé, 2009 413 Red Blend, 2009 Fenaughty Syrah and 2009 Prospector Mourvedre. Along with the five Donkey & Goat wines, we'll have house cured meats and cheese from Salt's Cure to nosh on. $15
Domaine LA 6801 Melrose Avenue
Buy Tickets Here
.
Tuesday, 4/12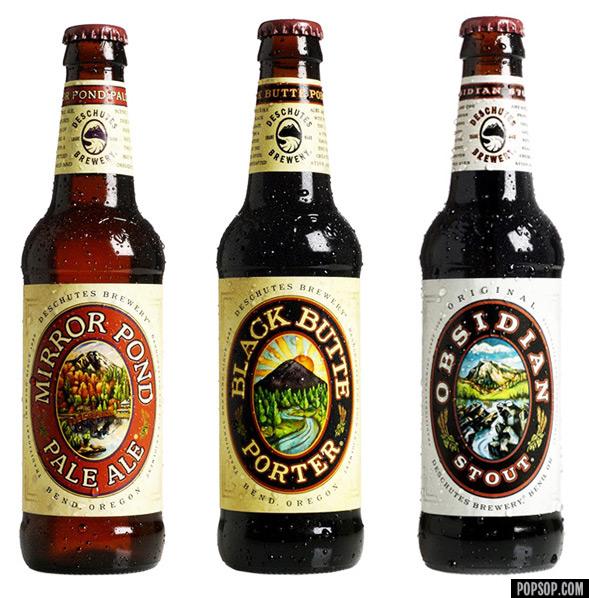 Beer Chicks at Rustic Canyon
5:30 to 10:30 p.m.
Christina Perozzi of the Beer Chicks is teaming up with Rustic Canyon for a four-course dinner paired with beers from Oregon's Deschutes Brewery. The dinner will celebrate the Southern California debut of the much-coveted brew The Abyss 2010. A rich beer that tastes of molasses and licorice, it will be paired with the dessert course, a vanilla Napoleon $75.
Rustic Canyon Wine Bar & Seasonal Kitchen, 1119 Wilshire Blvd., Santa Monica
www.rusticcanyonwinebar.com