Since the city apparently shuts down during Sundance weekend, there isn't all that much going on. Which is perfectly fine by me... especially since The Boiling Crab opened up a new shop in K-Town & I plan on spending a majority of the weekend stuffing my belly full of spicy shrimp & crab legs!
All Weekend
DineLA - Restaurant Week
Sunday, 1/23 through Friday, 1/28; and Sunday, 1/30 through Friday, 2/4
It's Restaurant week time again... DineLA is back with even more restaurants participating this go-around. Lunch ranges from $16-$34 and Dinner $26-$44... I know I've already made a few reservations! Check it out quickly and start snagging spots now!
http://discoverlosangeles.com/restaurantweekv2/index.jsp
Saturday, 1/22
The Arroyo Food Co-op presents authors Robert Gottlieb and Erik Knutzen
1 p.m.
Gottlieb (Food Justice) and Knutzen (The Urban Homestead) will speak on "The New Food Activism" and how it relates to local efforts, such as the current plan to open a community-owned market in the Pasadena/Altadena area. A mini-market will accompany the event, featuring items from local food and craft artisans, like Mothercluck (jams, jellies and preserves), that will provide a "taste" of what the Arroyo Food Co-op will offer when it opens.
Vroman's Bookstore, 695 E. Colorado Blvd., Pasadena
vromansbookstore.com
Cooking Classes with Chef Jean Francois
9 a.m. to 1 p.m.
In the first of La Cachette Bistro's cooking classes for 2011, Chef Jean Francois Meteigner will be going over the various ways of cooking lamb ($125, including lunch and wine; call 310-434-9509 to reserve). Chef Meteigner will demonstrate a variety of cooking techniques, like roasting, braising and stewing, in dishes utilizing an assortment of cuts of meat.
La Cachette Bistro, 1733 Ocean Ave., Santa Monica
lacachettebistro.com
Pupusa Crawl with The Minty
11am - 2pm
Blogger goddess,
The Minty
has organized what sounds like an awesome pupusas crawl along Beverly. Pupusas are thick tortillas stuffed with a variety of things but usually at least cheese. They're starting at Atlacatl
301 N. Berendo St., LA 90004
at 11AM & working their way through 5 different locals. This is a cash-friendly crawl (approximately less than $2 a pupusa). As always, Minty crawlers can come and go as they please but I would love it if you joined for the entire crawl. RSVP on her website...
http://theminty.com/2011/01/04/pupusa-crawl-along-beverly/
Cinefama Pajama Party IV: Josie And The Pussycats
7:30
(10th aniv. screening, directors and cast members in person!)Strap on your jammies, grab your air-instrument of choice, and get ready to rock out with your favorite cartoon girl bands! After Josie, stick around as resident VJ Tom Fitzgerald presents the sweetest, most rockinest, most truly-truly outrageous "Jem And The Holograms" dance party ever -- you go, girl! Schedules permitting, co-directors Harry Elfont and Deborah Kaplan, along with members of the cast, will be here for a reunion/Q&A after the film!$12/$8 for members
Silent Movie Theatre - 611 N. Fairfax Avenue
www.cinefamily.org
Sunday, 1/23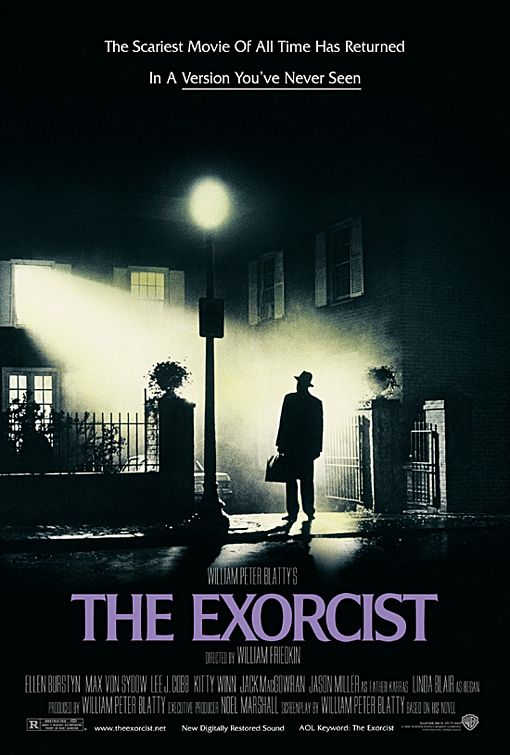 William Friedkin Double Feature: Sorcerer and The Exorcist
7:30PM
Director William Friedkin appears in person at the Aero Theatre's screening of two of his greatest films. In 1977's visually stunning Sorcerer, Brooklyn criminal Roy Scheider winds up in the jungles of South America, where he takes on a dangerous job hauling nitroglycerine through the jungle. 1973's horror classic The Exorcist stars Linda Blair as a possessed child. Between the two screenings, Friedkin will talk about his experiences making the films. $11.
Aero Theatre, 1328 Montana Avenue, Santa Monica
http://www.americancinematheque.com/Aero/aeromastercalendar.htm