Aside from voting Lauren "Babe-raham Lincoln" Kenney for president of the Hollywood ASSt List, this will be a weekend of drinking, drinking, oh right, and more drinking. As all pre-holiday weekends should be.
Tonight, after hitting up the
Creative Screenwriting's
KING'S SPEECH screening Q&A, I'll be reuniting with my little
Berlin Group
for some reminiscing on what is still probably one of the craziest and most random weekends of my life.
And then tomorrow. First. There is the
Santa Monica Pub Crawl
, which if you'd like to join us, we'll be TEAM SHENANIGANS on the Pier Route. That starts at 5PM. We will also be pub crawl hopping, between the "Santa" Monica one and the
3rd Street Magazine Holiday Pub Crawl
, because really, one pub crawl just isn't enough. And the "Santa" girls left out Copa d'Oro which is a MUST when on the Promenade.
Assuming we make it out alive, from there we're going to "city crawl" across town to a series of holiday house parties... I really need more hours in the day.
Sunday is a day of rest. And baking up all my holiday treats I've failed to make during my way too packed week. YUM. So where will YOU be spending your 3rd to last weekend of 2010?
Friday, 12/17
Eagle Rock Brewery's Ugly Sweater Party
4pm - 10pm
Just didn't have the heart to take it to goodwill or sell it at the last garage sale? After all, you know that Grandma spent all afternoon searching for just the right present to give you. What else were you planning on doing with those nasty-looking things that have been stashed in your closet for the past several years... Come and show off all the ugliest sweaters you can find! Oh yes it's competitive... Get judged at 8:30p. Ugliest sweater gets a free ERB T-shirt and pint glass. Winner has to be present to win... duh.
Eagle Rock Brewery, 3056 Roswell Street, Los Angeles
http://eaglerockbrewery.com/events/ugly-sweater-party
4th Street's Annual Holiday "Mad Men" Style Open House
6pm - 9pm
4th Street is getting into the holiday spirit this year "Mad Men" style! The 36+ shops along 4th Street (from Junipero to Cherry) will be open late offering swingin' specials, stiff cocktails (and mocktails) and finger-snappin' tunes for your browsing and buying pleasure! You'll find new and vintage clothing, furniture and accessories as well as offerings in art.
4th Street (from Junipero to Cherry), Long Beach
http://4thstreetlongbeach.com/
Saturday, 12/18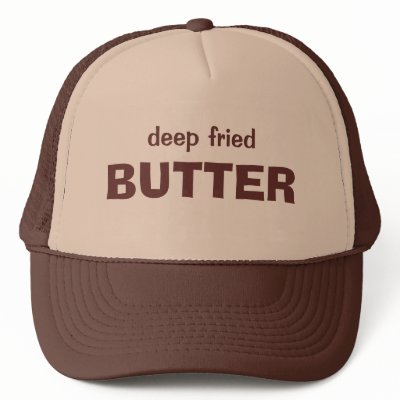 Fry-a-Thon
7pm - 10pm
This year's annual deep fat fried holiday party will feature fast-fried foods, flash-frozen ice cream, and hopefully some fresh-fizzed homemade soda. Once again, Fry-B-Q is MEMBERS ONLY this year! Become a Machine Project Member and start planning your fry menu today. You can also renew your membership or become a new member at the event, but you MUST be a member to attend. Membership starts at just $32/year. In years past we've fried everything from marshmallows (fail), to bacon-wrapped peanut butter and banana sandwiches (win), to rabbit (hm). This year, we're adding liquid nitrogen and carbonation to the party. We'll have a blender and various fruity ingredients we'll be attempting to flash-freeze into something chilly and delicious, but this may or may not actually work and could possibly result in disaster. There will be rum though, which you can add to freshly-made ginger ale and root beer concocted by our Ginger Ale and Root Beer Class, if you dare.
Machine Project, 1200 D N. Alvarado St., Echo Park
http://www.machineproject.com/
2nd Annual Santa Monica Pub Crawl
5pm start time
SANTA Monica Pub Crawl 2010 will take place on Saturday, December 18, 2010 at 5PM in Santa Monica, CA at the city's best bars and restaurants to help raise money and food for those in need for the holidays, through a partnership with the Westside Food Bank. The 1st SANTA Pub Crawl had over 2,000 participants and raised 4,000 pounds of food for charity. Participating locations will offer drink and food specials as part of the SANTA Monica Pub Crawl festivities.
Various Bars throughout Santa Monica
http://www.santamonicapubcrawl.com/
3rd Street Magazine Holiday Pub Crawl
5pm start time (AS WELL)
In conjunction with the SANTA Monica Pub Crawl, there is another crawl going on at the same time IN THE SAME LOCATION, but with slightly classier bars! This one has a door charge, but includes a bevy of drink tickets as well... 3 drinks for $16, pretty hard to beat. And it tours through The Yard, Copa D'Oro (one of my favorites) and Chloe.
Santa Monica Promenade
http://us1.campaign-archive2.com/?u=501d98df4d58e0ea2e7e554c7&id=f0c60c13c3