Dry Bar Brentwood
While some of my weekend plans are still up in the air (like which establishment I'll be shenaniganizing with Ms. B Saturday night while the BF is geeking out at
GR2 Game Night
) there are still solid bookings like double date Friday, my first
Dry Bar
experience on Saturday (Brunch Blowout complete with Mimosas!), Jackass 3D for $5 thanks to my new favorite
movie ticket website
, and our
NYU Assistant 101
event on Sunday (hence the Dry Bar blowout on Saturday so I'll look nice and
Mai Tai
-esq)
**** Other Fun Happenings In & Around The City ****
All Weekend
LA Beer Week
October 7 - October 17
Los Angeles will host its 2nd annual Beer Week. Breweries and bars throughout Los Angeles and Orange County will be participating with special promotions and beer tasting events. With several events happening daily all across town, I'm hard pressed to find a list of the events I'll be attending. But Huffington Post simplified my life by making a list of their own.
Top Ten Picks for LA Beer Week
For more details on LA Beer Week:
www.labeerweek.com
Queen of Couscous
Saturday & Sunday 11 a.m. to 7 p.m.
What would lead a local food blog to hype the First Annual Couscous Festival a whole three months in advance? Paula Wolfert would. The famous cookbook author will lead a demo on hand-rolled couscous at noon on Saturday. And if you're more interested in eating, check out the North African Street Food Bazaar for whole-roasted lamb tacos árabes and much more; your $20 ticket includes $15 in food tickets.
Ecole de Cuisine Pasadena, 45 N. San Gabriel, Pasadena
couscousfestival.com
Friday, 10/15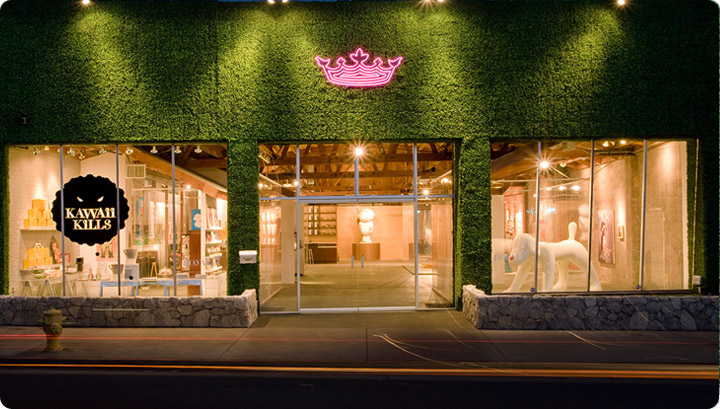 Tokyo Social Club at Royal/T
7pm - 12am
Make more friends and make more happy with the first ever TOKYO SOCIAL CLUB @ ROYAL/T in Culver City. Eat cake, sip champagne, oogle Warhols, and get paddled at L.A.'s only late-night Godzilla-sized multi-player ping pong game. New Noir and our exciting new partner ROYAL/T brings the playfulness of Tokyo's whimsical nightlife to Los Angeles through this series of clique-busting late-night events. The event will feature DJs, dancing, ping pong, contemporary art, drink specials, and a special "Num Num" menu with complementary cake provided by Cake Divas of Culver City.
Tickets: $10-$25. Royal/T Cafe, 8910 Washington Boulevard, Culver City
http://new-noir.com/tokyosocialclub
Bubbles at XINO
10pm - 12am
The late night, bubble-filled event will feature a pink Bubbletini (Bubble Vodka, Ginger, Cranberry and Soda) for $8, as well as a Three Olives Vodka tasting and bar and menu specials all night. A local DJ will keep the party going as servers on wheels whizz around blowing bubbles to fill the air.
XINO Restaurant / Dining Deck at Santa Monica Place - 395 Santa Monica Blvd
www.straitsrestaurants.com/_xino/xino_sm.php
Saturday, 10/16
Taste of Italy
4 to 9 p.m.
When you think of checkered red tablecloths, meatballs and red sauce, you don't think of L.A. But there's a vibrant Italian-American community in the Southland, and they'll be showing their colors this weekend at Taste of Italy, a food and wine celebration in Downtown's historic Little Italy. Your $35 ticket benefits the Italian American Museum of Los Angeles. I
talian American Museum of Los Angeles, 424 N. Main St., Downtown
italianhall.org
LA Fashion Week Designer Sample Sale
11am-5pm
Score up to 80% off retail at this designer sale. There will also be a runway fashion show, cash bar, raffles and giveaways and a DJ. Drink, dance and shop! RSVP: shoplafw@gmail.com. Free entry.
The W Hotel – Hollywood ~ The Great Room Ballroom, 6250 Hollywood Boulevard
http://losangeles.going.com/event-804462;LA_Fashion_Week_Designer_Sample_Sale
Angel City Derby Girls: Night of the Rolling Dead
Doors open at 5pm. Bout starts at 6pm.
The many faces of Michael Jackson vs Thriller Zombies. The
L.A. Derby Dolls
are the premier all-female, banked-track, quad-skating, rock 'n' roller derby league in Southern California. While their uniforms may be stylish and their names playful, the L.A. Derby Dolls are real athletes who skate a sport that is pure, unscripted and real.
Tickets: $8. North Hollywood Park, YMCA-East Valley, 5142 Tujunga Avenue, North Hollywood
http://www.angelcityderbygirls.com/acdg/home.php
Game Night 3 @ Giant Robot Los Angeles
7pm ~ 10pm
Meat Bun will be co-hosting Game Night 3, an outdoor party filled with video games, music and delicious pork buns, with Giant Robot and Attract Mode. We'll be playing Super Street Fighter IV, Super Meat Boy and other games with Super in the title on screens large and small, while freshly prepared snacks from the nearby gr/eats are scarfed down for extra health. We'll also be offering one of our newest designs for sale for the very first time, with proceeds from the sales of our next tee going to help support Giant Robot. We'll also have long out of print designs and new stuff for sale at Giant Robot, Meat Bun's first retail location. Don't miss it! Giant Robot Los Angeles (GR2) 2062 Sawtelle Boulevard
http://meatbun.us/clothing/join-us-at-giant-robots-next-game-night/
Sunday, 10/17
Scavenger Hunt / Great Race LA
Begins at 12PM
Our next ever scavenger hunt/great race around Los Angeles begins on Sunday, at the stroke of noon. Join us for a day of fun, exercise, creativity, prizes, new friends and more! Upon arrival teams will be formed and each team will be given a list of several items to retrieve. Throughout the day at various locations, points will be calculated, and new lists will be distributed. This hunt will utilize public transportation. Having done a
Great Race LA
before, I can say for certain that this is an amazing event and surely a huge day of fun!
Meet right outside the Metro Rail Station at Hollywood and Vine. Look for a TTD representative. $20 per contestant
http://www.thingstodola.com/
LA Beer Week Closing Ceremony
12pm - 4pm
Our 2nd Annual LA Beer Week Beer Festival will take place at Historic Union Station in Downtown Los Angeles on Sunday, October 17th, from Noon-4pm. The Festival will feature over 70 local, regional, national, and international Craft and Artisan breweries, pouring a wide array of their beers, including some rare beers, and a special few available only for LA Beer Week. Admission is $40 with unlimited 4oz tastings.
Union Station, Downtown LA
http://www.labeerweek.com/
Wednesday, 10/20
Culver City Block Party
5 to 9 p.m.
Downtown Culver City is hosting the last of its "summer" block parties this Wednesday, with the proceedings taking on the fall flair of an Oktoberfest. In addition to the live music and food at the street fair (free entry), area restaurants will be serving beer-friendly foods and pouring craft brews from around the world. Ford's Filling Station will be pouring Stone Brewing Co. beers on their patio, with proceeds benefiting the Breast Cancer Research Foundation; happy hour will last throughout the night.
Downtown Culver City;
downtownculvercity.com