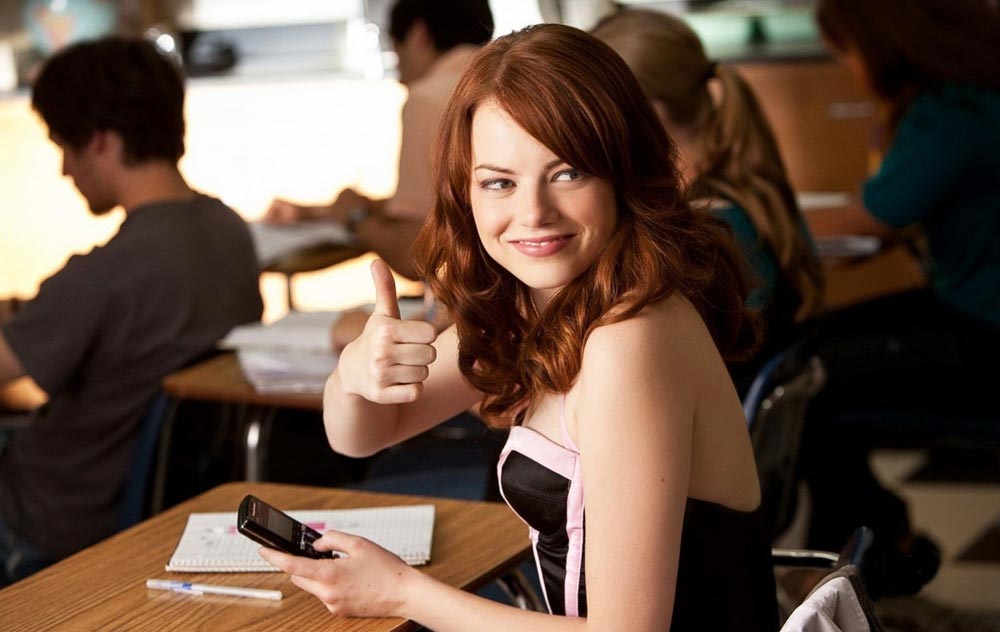 Tonight I'm off to the
EaterLA // Supper Club
event @ Tinga. Super super excited!! Should be a nice little foodie fest. As for the rest of the weekend, there's a DANNY KAMINSKY birthday pub crawl, in which his name must be screamed at the corner of every block, some more birthdays,
LA Confidential at Barnsdall
, a house party BBQ and topping it all off, a party in ASGRAD. Time to don my Viking costume. Oh wait. Time to go find a Viking costume at the 20 billion Halloween pop-up stores in Westwood!
Should be a fairly easy and relaxing weekend. Maybe throw in a movie or two, really excited for
THE TOWN
as well as everyone else finally seeing
EASY A
. Spell it in your peas!
**** Other Fun Happenings In & Around The City ****
All Weekend
Lobster Festival
Friday, 9/17 through Sunday, 9/19
The Port of Los Angeles tries to outdo its neighbor Long Beach with its own lobster festival this weekend. The shellfish are still from Maine--20,000 of them--with meals running $18 (plus $9 admission). Featured bands include Dengue Fever, The Growlers, and Fitz and The Tantrums.
Ports o' Call Village, 77 Berth, San Pedro
lobsterfest.com
La Sandia in Santa Monica Place
La Sandia in Santa Monica Place: Score a three-tequila tequila flight for only $10 at this beachside Mexican restaurant. You get to take your pick out of 20 varieties! This special goes through til the 19th. They also have a happy hour Monday-Friday from 4-7pm when you can get $5 house margaritas, passion fruit mojitos or sangria.
4th St Santa Monica, CA 90401
[
Caroline on Crack
]
Oktoberfest in Old World (Huntington Beach)
Runs through October 31st
**Totally going to keep pushing this, because it's AWESOME** Oktoberfest promises to be the best year yet at Old World Village in Huntington Beach. This year will bring on the oom-pah zing that fun-seeking party animals love. From Dachshund Races to German Oktoberfest bands, sexy shot girls in dirndls with their trays of liqueurs to mix with your bier (beer) and pretzels, to men in lederhosen dancing, this is not your normal Huntington Beach event.
DACHSHUND RACES
?! At 3pm on Sundays. This is a MUST.
Old World, Huntington Beach
www.oldworld.ws
Thursday, 9/16
Boardwalk Empire
Drink Series
6 to 9 p.m.
If you aren't already excited about HBO's Boardwalk Empire series, this should help: Local speakeasy-style bars The Varnish, Edison and R Bar will be handing out free drinks through the beginning of October to promote the show. Tonight's special is at R Bar, but there's one catch: Since we're playing 1920s, you need a secret code.
R Bar, 3331 W. 8th St., Koreatown; 213-387-7227
myspace.com/4rbar
"Bhut Jolokia" at Malo
All night
The Eastside cantina is boasting salsa made from the hottest pepper in the world, "Bhut Jolokia," as well as dishes like beef machaca hard shell tacos and Red Chile Crab Salpicon on cucumber cups. For drinks, they've got a shot of Milagro Silver with a can of Tecate and two flavored margaritas — the prickly pear and the strawberry mint.
515 W. 7th Street - 1st Floor
[
Caroline on Crack
]
Friday, 9/17
An Art Show About Bill Murray
7pm ~ midnight
The man. The myth. The Ghostbuster. More than 40 artists have banded together for one singular purpose―to try to properly express their love for the guy who played Venkman. You might think this calls for a party with an open bar, and these people thought so too...
R&R Gallery, 929 E 2nd St #106, Downtown
www.therandr.org/
Saturday, 9/18
Munch LA
11am ~ 5pm
Get your taste buds ready and munch your way to our first gourmet food truck event taking place Saturday, September 18th at Fairfax High School in Los Angeles. This one-day event will feature over 30 of the best in popular gourmet food trucks from the Southern California area from 11 am to 5 pm. Join us and immerse yourself in an amazing day filled with yummy treats, complimentary beverage, culinary demos, shopping, music and munch, munch more! Do not miss the opportunity to experience worldwide street cuisine in one place! $7 online / $10 at the door
Fairfax High School - 7850 Melrose Avenue
munchla.com/
Night of the Living Dead
at Cinespia
doors 6:30pm ~ movie 8pm
Another season of wine-drenched cemetery picnics is winding down, but not before a real doozy of a finale. Saturday night among the headstones, you'll be watching George Romero's 1968 zombie classic, Night of the Living Dead. It's either so wrong it's right, or so right it's wrong. $10 at gate,
Hollywood Forever, 6000 Santa Monica Blvd
www.cinespia.org/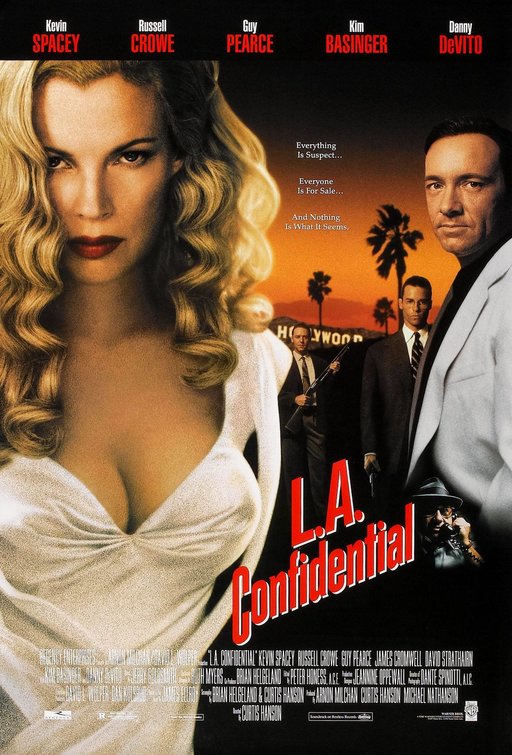 Barnsdall Art Park Screening: LA Confidential
5:30pm
Bring a blanket and a picnic to enjoy outdoor screenings on the West Lawn of Frank Lloyd Wright's Hollyhock House, perched on the beautiful Olive Hill at Barnsdall Park. Beer, Wine, and a Movie every Saturday in September. Each Saturday, we will screen a modern classic film that showcases the architectural and historical uniqueness of Los Angeles. All screenings are 17+ to attend (except for Roger Rabbit, which is family-friendly), and 21+ to drink. Admission is $10 for only the movie or $25 for the movie and three drinks. Barnsdall Art Park, 4800 Hollywood Boulevard, Hollywood.
www.barnsdall.org/events-2/outdoor-movies/
Sunday, 9/19
DomaineLA
2-5pm
After a year of jumping through permitting hoops, wine shop Domaine LA at Melrose & Mansfield, has officially received its on-premise tasting license. To celebrate, owner Jill Bernheimer is having the store's first tasting this Sunday from 2-5PM. Since it's a celebratory occasion worthy of bubbles, thus Domaine LA will feature a flight of three sparkling wines for $12. Additionally, the LudoTruck will be parked outside from 2-4PM and the first 20 paid tasters will receive a coupon for a free meal.
6801 Melrose Avenue
[
EaterWire
]
Nachos and Beer Buckets at 25 Degrees
Sunday & Monday
You usually visit 25 Degrees for the burgers, but Sundays and Mondays, when it's time to catch the football game, you'll now be heading there for specials like Prime Rib Nachos, Chili Cheese Fries and $9 buckets of beer. And maybe a burger. These sound absolutely delicious & considering 25 Degrees already has my favorite burg, I'll be sure to check these out as well.
25 Degrees, 7000 Hollywood Blvd
,
www.25degreesrestaurant.com
7pm to 9pm
I'm totally in love with these adorable girls whose revolutionary cocktails have changed the face of alcohol appropriate mixers. Their McNuggetini is something I've always wanted to try. Well thanks to Caroline on Crack, she's alerted the blog-o-sphere world to the fact that Alie & Georgia will be guest bartending at Cha Cha Lounge in Silverlake Mondays from 7pm to 9pm to coincide with the release of their new web series segments! Cha Cha Lounge, 2375 Glendale Boulevard, Silverlake alieandgeorgia.com
Tuesday, 9/21
Taco Tuesday @ Whiskey Blue at the W
7pm
NYC's long-running party involving dueling guest bartenders, raffles, drinking for charity and, yes, tacos has set up shop on our coast. Come after 7pm for $4 beers and a $10 plate of three tacos―your choice of carnitas, tilapia, spicy red chili chicken or grilled flank steak.
Whiskey Blue at the W, 930 Hilgard Ave, Westwood
www.gerberbars.com
And remember, I've now started my very own
to track all of these events!!